02:19 am -

Draw Harry Potter!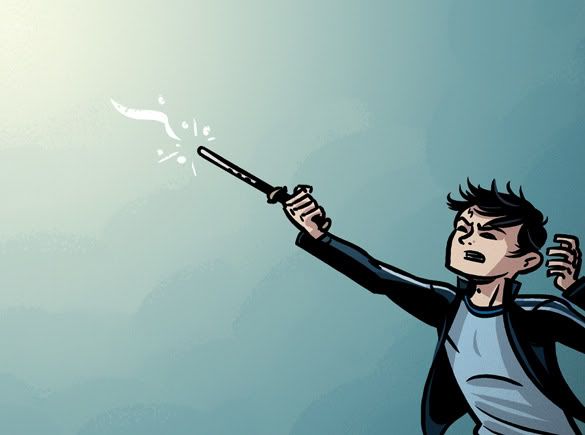 ( Click here for the large dueling version! )

Happy Harry Potter Day, everybody!
reidsrow,
ziel, and some other cool folks have been hosting HP character memes all month leading up to today, the day the seventh and last Harry Potter book finally hits fans' hands. Today is Draw Harry Potter day, so get with the program and be sure to head over to Matthew's masterlist so you can post yours! Yesterday was Draw Voldemort, so I decided to combine the two.

In other news, I'm getting really psyched for the San Diego Comic-Con! It's next week, for crying out loud! I've got a table in the Small Press section, so be sure to stop by! I'll have lots of new prints, as well as a super secret new button I think you'll like.

UPDATE: Spoiler-Free 'Deathly Hallows' Review - I flat-out loved it. Hope you all do, as well! Now I think I'm gonna go watch 'Prisoner of Azkaban,' by far my favorite of the films.